imfT is the brain child of of Mr. Sanjay Gurnani, who conceived the idea of creating a platform for the Life Insurance Marketing Force. On 1 st February 2016, he gave the formal shape in the name of Insurance Marketing and Financial Training Institute in Ahmedabad. He was a Marketing Official in the worlds NO.1 Insurance company. His rich experience and working at ground level observed that Insurance Industry has the stuff but requires only polishing. He realized the need, he created a space for the same and now he is there to pave the way for extending his experience and knowledge to those who wish their skills to be sharpen in Insurance & Financial marketing.
This is one aspect of the imfT. It is also engaged in the corporate training in multinational and huge corporates for their staff.
Today, imfT is in the business of providing a helping hand in increasing productivity and developing core competency in Life Insurance Professionals, Development Officers, Unit Managers & Personal Financial Planners. This is accomplished by providing educational seminars, Training, Coaching, Mentoring, Motivational speeches and related merchandise. At imfT, we believe that everybody's training appetite and need differs. Hence we develop a system where needs are identified first and them training is customized.
In the first month of its inception imfT has trained more than 6000 Insurance professionals and the passionate trainer & Founder of imfT Mr. Sanjay Gurnani has trained 600000 Insurance professionals, 500 Development Officers and 300 plus Bank Managers uptill now. He has specialized in Financial Planning, Marketing, and acquired professional qualification like FIII, CFP, MBA, IIM-Calcutta APMP.
We help to ignite urge to earn and learn and explore the potential in the insurance Professionals to deliver results in a challenging environment. All our courses will put our participants on the fast track success. It builds a strong foundation for the business and life values too. The average productivity increases multifold after attending our courses. It helps the participants to acquire professionalism thereby increasing the productivity substantially high.
Acquiring knowledge and attending training is the beginning. The actual part is application of the knowledge and skills. It is said that Ships are safe in the harbor but they are not meant for that. Hence our sessions are designed in such a way that practical solutions and steps for implementation are taken home.
imfT is endowed with intensely talented and passionate Trainers and Coaches who bring with them, their rich experience of professional mindset. Our core team is consisting of the most successful and experienced marketing wizard Shri Himanshu Shah. (Ex. Sr.DM, LIC, Vadodara and immerging Mind Trainer, Ms. Pinkal Bhatt of Mind Power Training Institute. Ahmedabad.
A perfect blend of psychology, motivation, experience and knowledge of Insurance Industry & financial planning.
The unique differentiator imfT has, is its insights into the financial consultants mind & focus on driving implementation so that knowledge does not remain as knowledge but finds a business application in the participants context with visible results. imfT is an organization which walks the talk.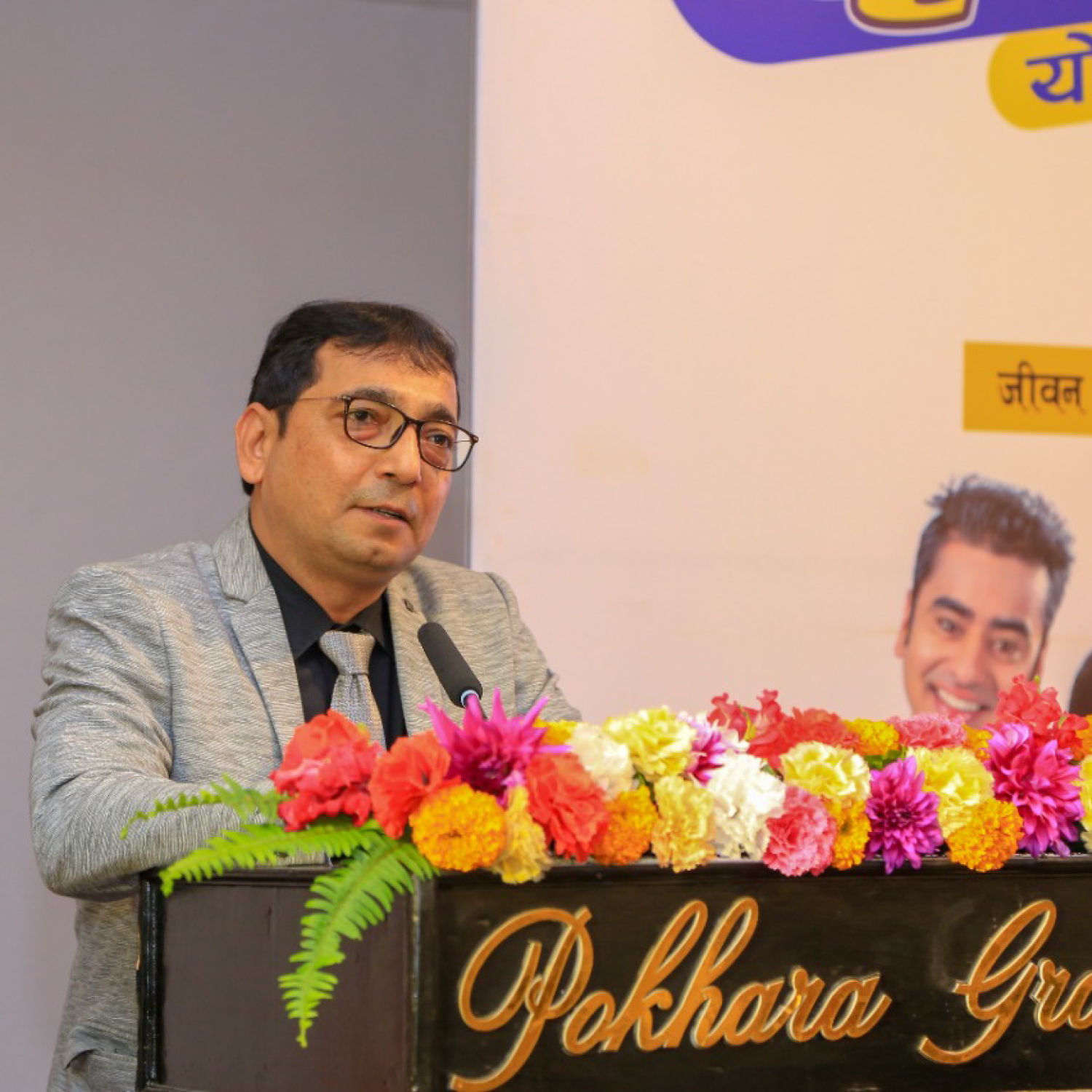 Sanjay Gurnani
( MBA, FIII, CFP, APMP-IIM- Calcutta )
---
A leading trainer and motivational speaker, Sanjay is passionate about helping people reach their highest potential and become their best selves. Participants have described his workshops as 'Meaningful', 'inspirational',' thought-provoking '& 'outstanding'. He packs his sessions with rich, result-oriented content, engaging activities, and topical humour and is known for communicating with zest and energy that is highly contagious.
Addressed more than 6,00,000 Insurance Professionals through various Meetings.
Addressed following Mega Events :
LIC Central Office Events
MDRT Global Conference in Sydney
CM Club Convention at LIC Nepal Ltd.
LICs Central & Zonal Office CLIA Meet.
CM, ZM & DM Club Convention
And Many More.