About Sanjay Gurnani
A leading trainer and motivational speaker, Sanjay is passionate about helping people reach their highest potential and become their best selves. Participants have described his workshops as 'Meaningful', 'Inspirational', 'Thought provoking', and 'outstanding'. He packs his sessions with rich, result-oriented content, engaging activities, and topical and is known for communicating with zest and energy that is highly contagious.
Sanjay is a commerce graduate and enriched with MBA, FIII, CPF & APMP from IIM- Calcutta with over 20 years of experience in Life Insurance Operations, Sales Management, Business Development, Marketing, and Training.
He has addressed more than 600000 Insurance Professionals through various Development Officers meetings, DM Club conventions, BM & Distinguished club member conventions, Direct Agent Conventions, CM & ZM club agents meetings. Etc.
He has also addressed insurance advisors from more than ten different nations, including Australia, Canada, the United States, Singapore, Malaysia, Nepal, Dubai, Oman, Bangladesh, the United Kingdom (Great Britain), Berlin, etc.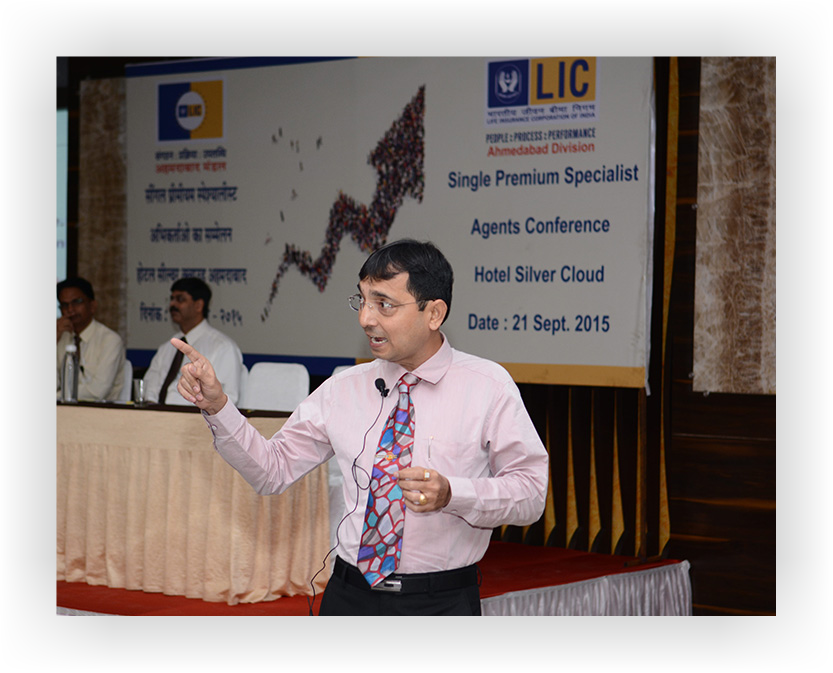 Financial Doctor (CFP +QFT+IBD)